BCI World Virtual
Join us for BCI World Virtual
BCI World has established its presence as one of the largest business continuity & resilience events in the world. In 2020 the first ever virtual event attracted more delegates from a wider geography than ever before … and it is back in 2021!
BCI World Virtual will give delegates access to over 70 hours of ideas and experiences. We will also be adding new features to the event to improve the experience for all, including face to face video networking.
WHEN
November 3-4, 2021
WHERE
Virtual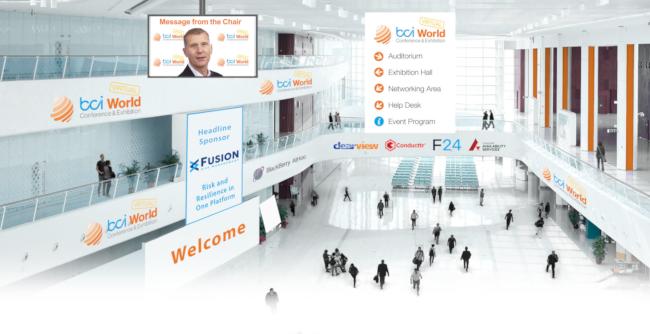 BCI World Virtual 2021 will be held on the same purpose-built secure web-platform and will feature:
Global Expert Speakers delivering insightful, interactive content– including plenary sessions, workshops, panel sessions and live Q&A after every session.
A full, comprehensive programme with multiple streams filled with subjects and speakers selected to inform, engage, and challenge. Streams include:

Keynotes
Back to basics
Cyber & IT resilience
Supply Chain Resilience
Exercising and Crisis Management
Operational Resilience
Supply Chain Resilience
Soft skills

A virtual Exhibition hall with a wide-range of exhibitors – allowing you to interact directly with vendors via video & text chat, view live product demonstration and Q&A, and download product information.
Networking areas and group/individual chats where delegates can make contact and get together 'virtually', as well as with speakers.
BCI World Virtual 2021 really is an event not to be missed!
Get resilience insights delivered to your inbox.
Ready for some hands-on help? Let's discuss how to best achieve your resilience goals.
BOOK A MEETING